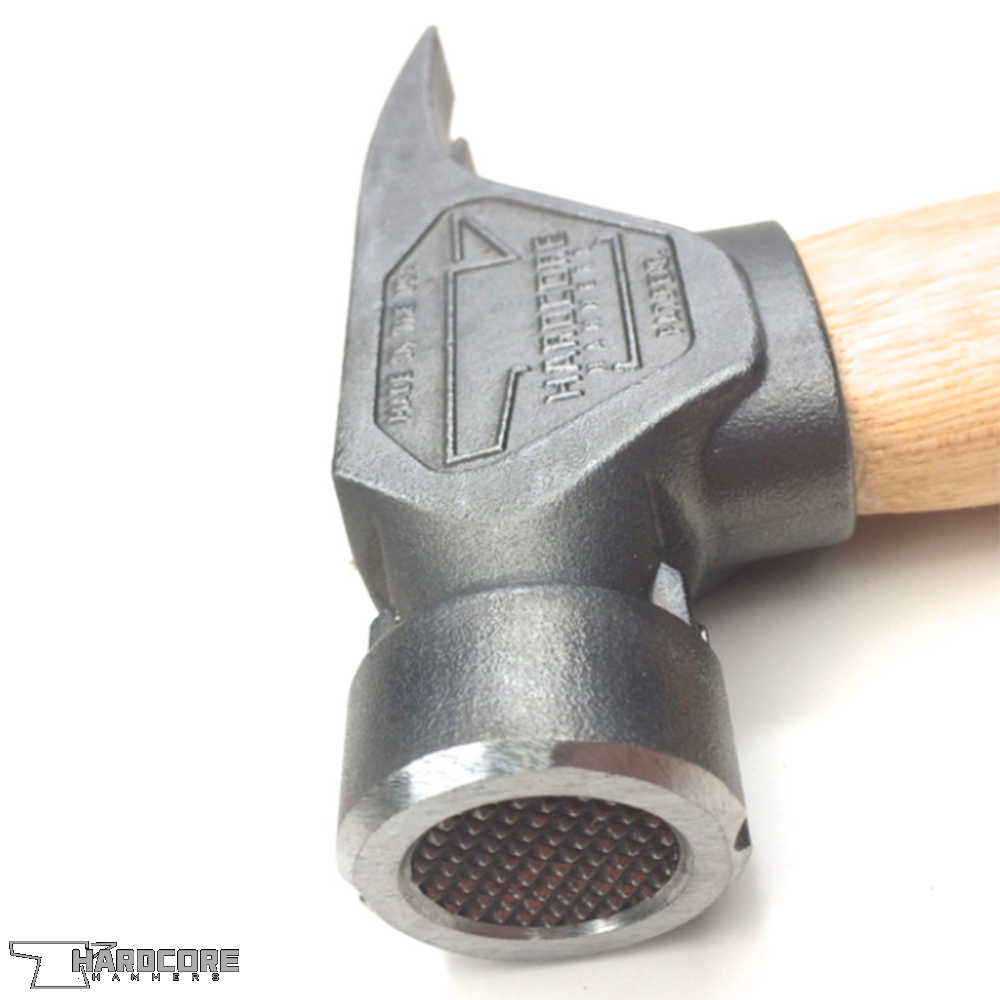 This is the original hard core hammer with recessed milled insert. The recessed milled traction surface is protected from striking anything but the nail by the smooth outer rim. This eliminates the need for two hammers, combining a finish and a framing hammer all in one.
Benefits and Features
– Recessed, milled, S7 Tool Steel strike face
– Dual magnetic nail holder
– 19 oz. 4140 Tool Steel Head
– 18″ curved handle
– Natural wood color
– Proudly Made in USA
The purchase of this tool is covered with our 46 Day T.R.I. It Policy. We also offer an included 1 year limited warranty.